Sagadi Manor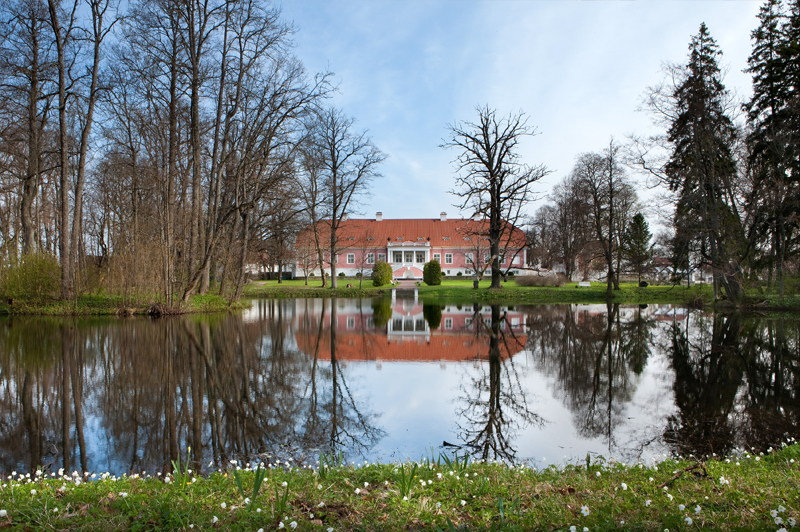 Accommodation is arranged at the venue location and will be included in the entrance fee for the conference. At the venue location you will enjoy the traditional atmosphere of the surrounds and buildings of the manor completed with modern conveniences.
A single room is reserved for each participant from the venue. If you wish to have other arrangement for the accommodation within the manor, e.g. to bring your spouse with you, you should be able to arrange this through the manor representatives. If you wish to stay in another hotel or accommodate with alternative approach, you are free to do so. However, in this case you will have to take care of the reservation and transportations by yourself and the accommodation fee will still include in the conference fee.
More information and photos of the location can be found from Sagadi Manor's own web page.
Travel information
The Sagadi Manor can be reached by flying directly to Tallinn or Helsinki. It is recommended to fly to Tallinn due to less need for other transportation methods.
From Tallinn to Sagadi
There will be joint transportation from Tallinn to the venue at Sagadi. The joint transportation will leave for Sagadi from Hotel Viru on Thursday 10th of April 15:30. Be there in time. The joint transportation is organized using a minibus. The minibus will be red Volkswagen. The driver is Kalle and in case you have problems finding the transportation you can call him (+372 509 2326).
About taxies in Estonia
It is likely that multiple people arrive to Rakvere/Viitna at the same time. In such case sharing a taxi could be a good idea. Also notice that taxi companies in Estonia are free to set the prices. The prices need to be shown. Before entering a taxi, check the prices. For more information on taxies in Estonia check Taxis in Estonia and taksod.net.
Helsinki to Sagadi
If you enjoy travelling on sea and using multiple different transportation methods or the flight schedule from your departure location to Tallinn is problematic compared to Helsinki, you can also fly to Helsinki and continue from there. You can travel from Helsinki to Tallinn and proceed with the alternatives given for Tallinn to Sagadi. When arrived to Helsinki-Vantaa airport take a bus or taxi to Helsinki city centre. From Helsinki city centre take a ferry to Tallinn. There are multiple daily ferry routes from Helsinki to Tallinn.